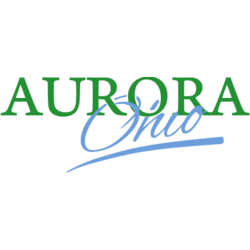 Payroll Administrator
Sorry, this job has expired.
Aurora, OH
Paid personal time, Paid holidays, Paid vacation, 401K / Retirement plan, Disability Insurance, Vision Insurance, Dental Insurance, Life Insurance, Health Insurance
The Payroll Administrator is responsible for maintaining a systemized, detailed record of payroll as a function of the City of Aurora, OH's Finance Department and performs related HR administrative tasks as required, in addition to various finance tasks.
Graduation from an accredited high school or equivalent is required. BS/BA in Accounting or related field from an accredited university/college is preferred.
Minimum of 2 years payroll experience in an administrative, multi-faceted environment; or any equivalent combination of experience or training which provides the required knowledge, skills and abilities required. 5 + years of experience in a municipal payroll position, to include union payroll duties, is preferred.
Prior experience with Software Solutions Inc. (SSI) VIP software highly preferred. ADP, Workday or other payroll/HRIS-related software experience is highly desired. CPP preferred as is prior experience implementing an electronic timekeeping system.
• Compile, compute and prepare all written records for routine bi-weekly computer processing of payroll distributions in a timely and accurate manner.
• Complete and balance payroll reports for certification, deduction reports for payment, and issue deduction payments.
• Compile and submit monthly, quarterly and annual payroll reports to federal, state and local taxing agencies.
• Responsible for preparation of W-2 forms, year-end reports, and all related government forms.
• Responsible for reporting, correspondence, and employee and employer payments to Public Employees Retirement System (PERS) and the Police and Firemen's Disability and Pension Fund (OP&F).
• Responsible for logging attendance and tracking benefit hour accrual and usage.
• Maintain compliance with six negotiated collectively bargained agreements.
• Perform monthly reconciliations of bank accounts and perform other Finance Department tasks as needed, including back-up tasks for Accounts Payable Clerk.
• Responsible for processing benefit premium payments for health, dental, and life insurance.
• Other duties as required.

General knowledge and experience of payroll processes; general knowledge of bookkeeping, mathematics, and payroll computation; excellent verbal and written communication skills; attention to detail; confidentiality; ability to work with others; proficiency in MS Office Suite with demonstrated abilities using Excel.
40 hours per week with occasional overtime required.
10774463